SPIDER Sprinter trampoline
Stainless steel trampoline with spider legs design and special rubber rope with dynamic jumping experience.
Maximum weight of usage 120 kg.
We have researched and developed to an excellent high-end trampoline to offer exclusively for special JUMPING sports for several years.
The technical features of our equipment ensure a consistently perfect and healthy jumping technique.
Get the JUMP on our fastest trampoline, for excellent price, design and quality!
>> German engineering
>> German quality-standards
>> We produce in the EU
>> Certified brand quality
>> Stainless steel material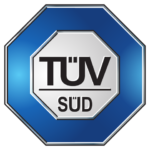 Would you like to buy this product? Do not hesitate to contact us
shop@worldjumping.com
and ask for your price!